Music Festival in Gironde, France
classical and contemporary music
The RENCONTRES MUSICALES INTERNATIONALES DES GRAVES festival is a unique opportunity to immerse oneself in the exhilarating world of classical and contemporary music, in a setting of the prestigious chateaux of the Graves and Sauternes vineyards of Bordeaux, FRANCE.
Every year for more than 20 years, the festival brings together a delightful cru of talented musicians from different countries :  France, USA, Israel, Spain, Eastern Europe….
The festival takes place under the aegis of the "Summer Scenes in Gironde", which draws together officially recognized cultural events in the Nouvelle-Aquitaine region.
22nd edition – LEGENDARY INTERPRETERS. TRIBUTE



from 18 to 29 July 2022
For this new edition of the Rencontres Musicales Internationales des Graves, the artistic direction of the festival wished to innovate by highlighting not a composer or a particular theme, but the artists who integrate the music lying on the score, to share it generously and with the greatest sincerity: the Great Interpreters.
The 20th century saw the birth and development of a very large number of musicians, of diverse aesthetics, all of which have left a lasting mark on the world of music.
The violinists Isaak Stern, Jacques Thibaud, Ginette Neveu and David Oïstrakh, our dear friends Mstislav Rostropovitch and Didier Lockwood, as well as the pianists Sviatoslav Richter, Radu Lupu and Glenn Gould, not to mention the divine Jacqueline du Pré, Ella Fitzgerald and Aretha Franklin, will be honored throughout this edition.
Our guest artists will be passionate and enthusiastic about their personal interpretations of some of the iconic works that followed and nurtured the careers of these legendary performers.
And what setting would be better suited to this artistic content of choice, than the legendary land of the vineyards of Graves and Sauternes and its wonderful castles? As usual, the Domaine de Chevalier, the castles Smith Haut Lafitte, Latour-Martillac, Carbonnieux, Bouscaut and the Château de Rochemorin as well as the Maison des Vins de Graves and the Cour Mably in Bordeaux will warmly welcome music lovers.
Breathe in the summer, enjoy a good wine on its soil and let your mind wander in music!
FESTIVAL Musique en Graves 2022 : July 18 – 29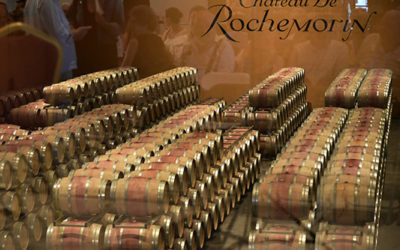 Concert July 18, 2022
Martillac
Ticketing :
General Admission : 30 €
Reduced Rate (student, unemployed, persons with reduced mobility & parents of our music academy students) : 15€ 
Special Rates – Works Committee & Carte Cezam & the inhabitants of the commune of Cestas : 25€
PASS 5 concerts : 130€ (places reserved)
PASS 8 concerts : 200€ (places reserved)
Free : children -12 years