Program
TRIBUTE TO JOSEPHINE BAKER et ELLA FITZGERALD
Straight from New Orleans, Bridget Bazile, emblematic figure of the international Gospel scene, goes on stage with the musicians of the Festival Musique en Graves.
The African-American singer shares her unique style, where her powerful voice is mixed in original compositions and arrangements with the sweet and delicate colors of the blues. The audience will have the opportunity at the Domaine de Chevalier to witness and listen to Bridget's unique voice tone, a subtle blend of lyrical singing and African-American tradition. This year being Josephine Baker's entrance at the Pantheon, Bridget Bazile will pay tribute to the iconic American singer during this concert, who travelled nearly 100 years ago from her country of origin to her adopted land.
Songs from Josephine Baker's repertoire
William Grant Still – Suite for violin and piano
Spirituals, traditional gospels, contemporary gospels
♥ A tasting of wines from the Domaine de Chevalier is offered by the Bernard family.
Artists
Bridget Bazile, voice

Bridget will be accompanied by a virtuoso team of festival musicians led by Vincent Balse.
Price
General Admission : 30 €
Reduced Rate (student, unemployed, persons with reduced mobility & parents of our music academy students) : 15€ 
Special Rates – Works Committee & Carte Cezam & the inhabitants of the commune of Cestas : 25€
PASS 5 concerts : 130€ (places reserved)
PASS 8 concerts : 200€ (places reserved)
Free : children -12 years
Festival MUSIQUE EN GRAVES : July 18 – 29, 2022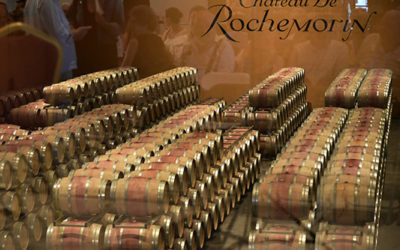 Concert July 18, 2022
Martillac