Program
TRIBUTE TO Django Reinhardt, Stéphane Grappelli & Didier Lockwood
Born from the unio of a small groupn of international artists and their love of 1930's music, the "Duved's Transatlantic Four" fervently defends the musical style and spirit of the original group: the Hot Club de France Quintet.
Like Django and Stéphane Grapelli, the meeting of Israeli guitarist Duved Dunayevsky, recognized as the natural heir of Django Reinhardt, with the virtuoso violinist Daniel Garlitsky was the starting point of this formation. It is not only a question of keeping traditional jazz alive and preserving it, but also of extending its creative heritage.
Duved and Daniel are joined on this project by French guitarist Pierre Richeux, and Australian double bassist Scott Koehlert.
Swing manouche
More Than You Know
Mississippi Mud
Si Tu Vois Ma Mère
I'd Rather Be Blue
Mr. Bear
Guilty
Coquette
I'll Never Say Never Again, Again
Chicago
Seule Ce Soir
♥ The concert will end with a tasting of wine offered by Château Bouscaut, Cru Classé des Graves, of Lurton-Cogombles family.
Artists
Duved Dunayevsky – Guitar
Daniel Garlitsky – Violin
Pierre Richeux – Guitar
Scott Koehler – Double bass
Price
General Admission : 30 €
Reduced Rate (student, unemployed, persons with reduced mobility & parents of our music academy students) : 15€ 
Special Rates – Works Committee & Carte Cezam & the inhabitants of the commune of Cestas : 25€
PASS 5 concerts : 130€ (places reserved)
PASS 8 concerts : 200€ (places reserved)
Free : children -12 years
Musique en Graves Festival : July 18 – 29, 2022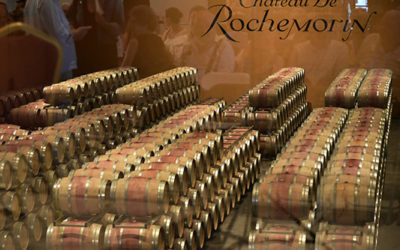 Concert July 18, 2022
Martillac