Program
SPAIN AND ITS FESTIVE CITES
The ardent Spanish rhythms inviting to travel and fiesta always fascinated composers of various origins and eras.  
 ——————–
Albéniz – Spanish Suite: Seville, Castile.
R. Shchedrin – In the style of Albeniz
M. de Falla -La vida Breve
E.Granados – Spanish dances
M. de Falla – Spanish People's Suite
M.Ravel – Piece in the shape of Habanera
Skorik – Spanish Dance
P.Sarasate – Bohemian Airs
J.Rodrigo – Fantasy for a gentleman
 ♥ The concert will end with a tasting of wine offered by  Châteaux des Graves et Sauternes (Conseil des Vins de Graves et Sauternes).
Enjoy the delicacy and fruitiness of these renowned terroir wines !
Artists
Soloists of the 23rd edition of the Festival Musique en Graves
Max Zorin, Nina Millet, violin
Vincent Balse, Kazuko Hiyama, piano
Sandrine François, flut
Price
General Admission : 30 €
Reduced Rate (student, unemployed, persons with reduced mobility & parents of masterclass students) : 15€
Special Rates – Works Committee & Carte Cezam & the inhabitants of the commune of Cestas : 25€
PASS 5 concerts  : 130€ (places reserved)
PASS 7 concerts : 180€ (places reserved)
PASS 9 concerts : 220€ (places reserved)
Free : children -12 years
Musique en Graves Festival : July 17 – 28, 2023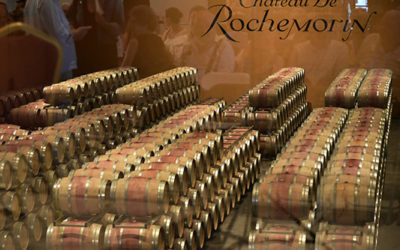 Concert July 17, 2023
Martillac