Rencontres Musicales Internationales des Graves
Music Academy  & Festival near Bordeaux in France
Président d'Honneur ad vitam aeternam : Mstislav Rostropovitch – Président d'Honneur : Maxim Vengerov
Art Directors  : Max Zorin et Vincent Balse
Rencontres Musicales Internationales des Graves
Rencontres Musicales Internationales des Graves have a double vocation :
ARTISTIC – through the festival of classical and contemporary music.
and
PEDAGOGICAL – through its Music Academy organized every year in July as a meeting ground between renowned artists and pedagogues and the younger generation of musicians.
∼∼∼∼∼∼∼∼
∼∼∼∼∼∼∼∼
ACADEMY OF CLASSICAL MUSIC IN GIRONDE, FRANCE :
MASTER CLASSES, ADVANCED TRAINING, WORKSHOPS, AUDITIONS…
During the summer vacations, our music academy welcomes students from all over the world. The young musicians come to benefit from the advice of artists with a rich experience of the scene and to follow the courses of the high level pedagogues.
MUSIC ACADEMY JULY 2023
For our 2023 summer session we are offering a model of individual and group face-to-face lessons. The music course will be held at Chateau Moulerens near Bordeaux.
We will do our utmost to make these activities beneficial to all our students. In a green setting, but especially in a pleasant atmosphere !
Past edition – FESTIVAL  Musique en Graves 2022 : July 18 – 29
2023 program is under preparation…

Let's stay connected !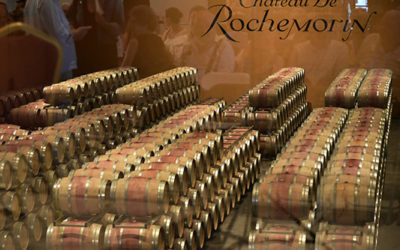 Concert July 18, 2022
Martillac
SOLIDARITY WITH UKRAINE
Rencontres Musicales Internationales des Graves stand in solidarity with the Ukrainian people, against the war in Ukraine. We dedicate our concert which takes place on July 21 at the castle Latour-Martillac, to the musicians who fight for their country.
To support the Ukrainian people who are facing an unprecedented humanitarian crisis in 21st century Europe, you can make donations via our online ticket office or at the entrance to the concert.
The proceeds from the evening of July 21 and all donations collected through the HelloAsso platform will be donated to associations that help the people of Ukraine.
Subscribe our Newsletter
( we also hate junk mails 🙂)
Our newsletter is not intended to flood your mailbox.
Just some seasonal information about our spring and summer courses and our July concerts, to avoid the frustration of having missed them !
In any case, you are free to unsubscribe at any time.