Château de Rochemorin
BUDAPEST, NOMAD CITY
BUDAPEST, CITÉ NOMADE 
by NOMADE Lib'
Concert – July 17, 2023, in Martillac – 20:30.
Program
BUDAPEST, NOMAD CITY
A classical violinist passionate about traditional music, Mathieu Névéol is inspired by the folk melodies of Central and Eastern Europe. His own original compositions and arrangements are interpreted with sensitivity and creativity by the virtuoso ensemble NOMAD Lib'.
***
Verbunkos és Friss (Hungarian Iconic Dance)
von Ferenc – Sad Waltz and Robbery of Dragonflies
Bohemia
Monti Csardas
Romance, The old Gypsy
Poliakin Le Canari
Hungarian Romance & Dance
Popular dances 4 & 5
Hungarian fantasy
On the run 
Suite of Romanian folk dances Doina, Cadenasca, Sanzienele, Hora
♥ The concert will end with a tasting of wine offered by Vignobles André Lurton 
Artists
Ensemble NOMADE LIB' :
Mathieu Névéol, direction and violin
Aude Giuliano, accordion
Mathias Lopez, double bass
Nicolas Fargeix, clarinet
Price
General Admission : 30 €
Reduced Rate (student, unemployed, persons with reduced mobility & parents of our music academy students) : 15€
Special Rates – Works Committee & Carte Cezam & the inhabitants of the commune of Cestas : 25€
PASS 5 concerts  : 130€ (places reserved)
PASS 7 concerts : 180€ (places reserved)
PASS 9 concerts : 220€ (places reserved)
Free : children -12 years
Musique en Graves Festival : July 17 – 28, 2023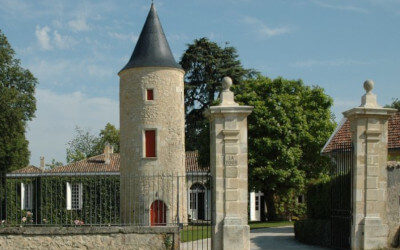 Concert July 19, 2023
Martillac