Program
WARSAW,  CHOPIN's  BIRTHPLACE  
Varsovian by his birth, Polish in his heart, citizen of the world by his talent : to quote his compatriot, the poet Cyprian Kamil Norwid. Chopin, considered the father of a number of great French composers, from Fauré to Debussy, was strongly influenced by Bach. "Bach is an astronomer who discovers the most wonderful stars … I only try to express the soul and heart of man", said Chopin.
Georgijs Osokins, who was the revelation of the 17th Chopin International Competition in Warsaw, has since had a brilliant worldwide career with many awards including the Cross of Merit awarded by the President of the Republic of Poland. No doubt his interpretation of the music of the two geniuses will be a great discovery of this evening.
———–
J-S Bach/ A.Vivaldi – Siciliana D minor BWV 596
J-S Bach – Partita Nr. 5 BWV 829
F.Chopin – Nocturne en Do dièse minore op.posth.
F.Chopin -Nocturne en D flat major op 27n 2
J-S Bach/F. Busoni – Chaconne in D minor
F.Chopin – Mazurka op 30 n 4
Chopin – Mazurka op 50 n 3
F.Chopin – Polonaise in La bémol major op 53
♥  The concert will end with a tasting of wines (which Thomas Jefferson called «wine of the Odalisques»), offered by the Perrin family in the château Carbonnieux (Grand Cru Classé de Graves).
Price
General Admission : 30 €
Reduced Rate (student, unemployed, persons with reduced mobility & parents of our music academy students) : 15€ 
Special Rates – Works Committee & Carte Cezam & the inhabitants of the commune of Cestas : 25€
PASS 5 concerts : 130€ (places reserved)
PASS 8 concerts : 200€ (places reserved)
Free : children -12 years
MUSIQUE EN GRAVES Festival : July 17 – 28, 2023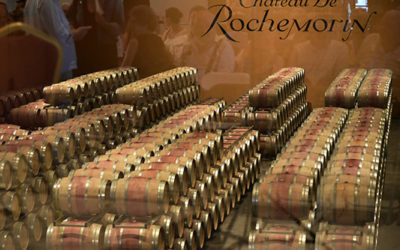 Concert July 17, 2023
Martillac